From design request to finalized brand asset
With Concrete, Wrangler's design team can better manage design requests, prioritize effort, and control how assets are used.‍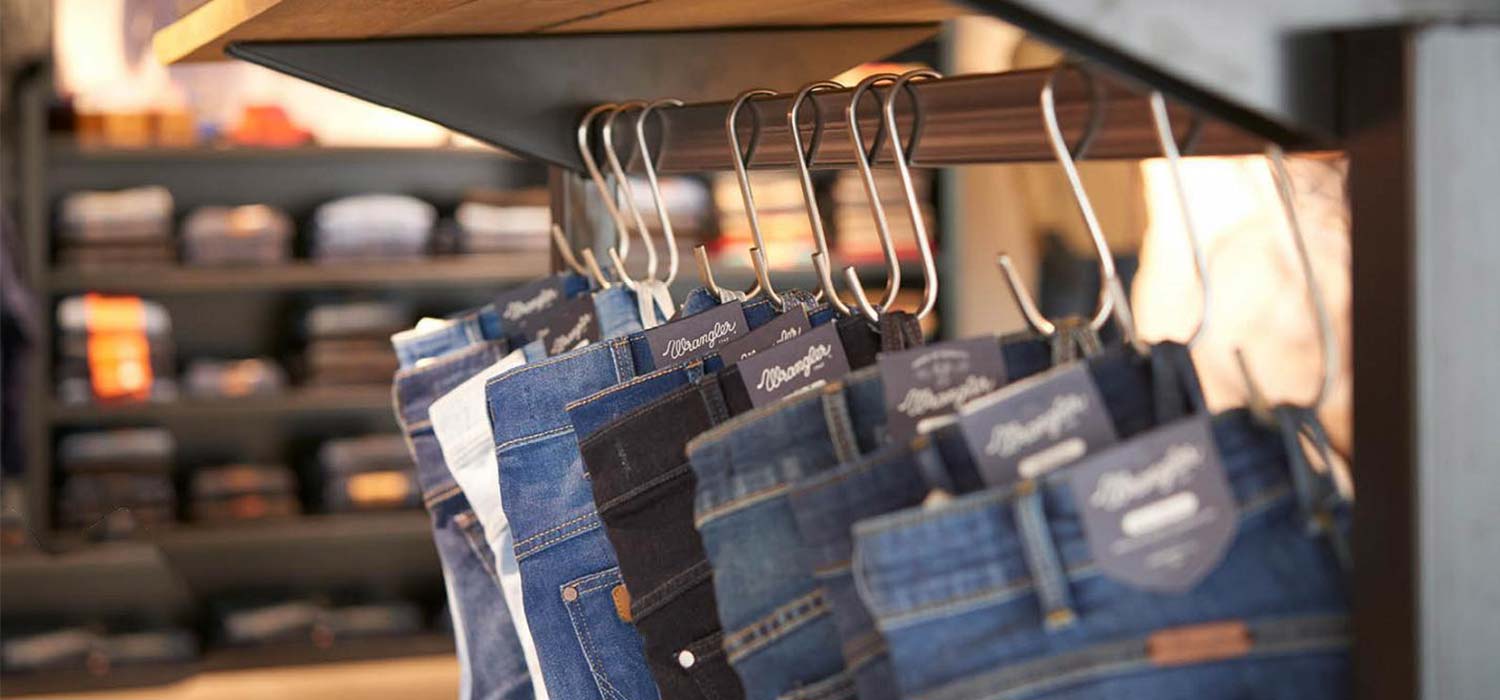 With Concrete, Wrangler's design team can better manage design requests, prioritize effort, and control how assets are used.‍
Originally founded more than 70 years ago, Wrangler is a globally recognized brand. Maintaining the brand, keeping it relevant, and ensuring it remains consistent across its global communication channels, is therefore a key area of focus for the business. Doing so is the responsibility of designers like Marjolein Bamps – Brand Creative Services Manager EMEA, based out of the company's European head office in Belgium.
Her team creates many of the assets used across Wrangler's European owned-stores, partner stores, and wholesale distribution channels – everything from local advertising and in-store graphics, to window displays and website content.
"Each channel, and market, has its own local requirements," explains Marjolein. "Some accounts require customized window displays, and many of our markets need localized advertising, for example."
"We had no specific tool for managing design requests, and the production of graphical assets," she adds. "We relied on email, so it became hard to keep track of conversations and the status of projects. And, because everyone has different ways of working – it's very easy to miss things."
Building a more efficient process
Wrangler chose Concrete Manage to improve this process; enabling local marketing teams to make requests, and for the Wrangler EMEA marketing team to prioritize, and track progress towards a deadline.
Concrete Manage is designed to help teams like Marjolein's to better control the production of creative content – from improving the briefing process, and increasing visibility over work in progress, through to final artwork reviews and expediting approvals.
"Concrete Manage has been huge improvement. Not only can we better control how local teams make design requests, but my team now has full visibility over work items meaning we can prioritize efforts and be more accurate in our deadlines," says Marjolein.
A single source of truth for marketing and operational content
Wrangler also uses Concrete Publish as a way of publishing marketing and operational content across its retail communication channels. Publish is a cloud-based portal that replaces the use of shared network drives, (which made it hard for Wrangler's local teams to find the information they were looking for).
Today, Publish acts as a single source of truth, making it simple for users to access the content or guidelines they need, as well as the latest Wrangler news.
"The team at Concrete have been great to work with. We had existing design processes that have been mapped perfectly into Concrete Manage, and the training offered by the Professional Services team means we've enjoyed a very positive response from our local teams," finishes Marjolein.