How Debenhams manages its international brand and retail operations
With 15 international franchise partners to manage and support, Debenhams turned to Concrete to improve how it shared marketing assets and operational content.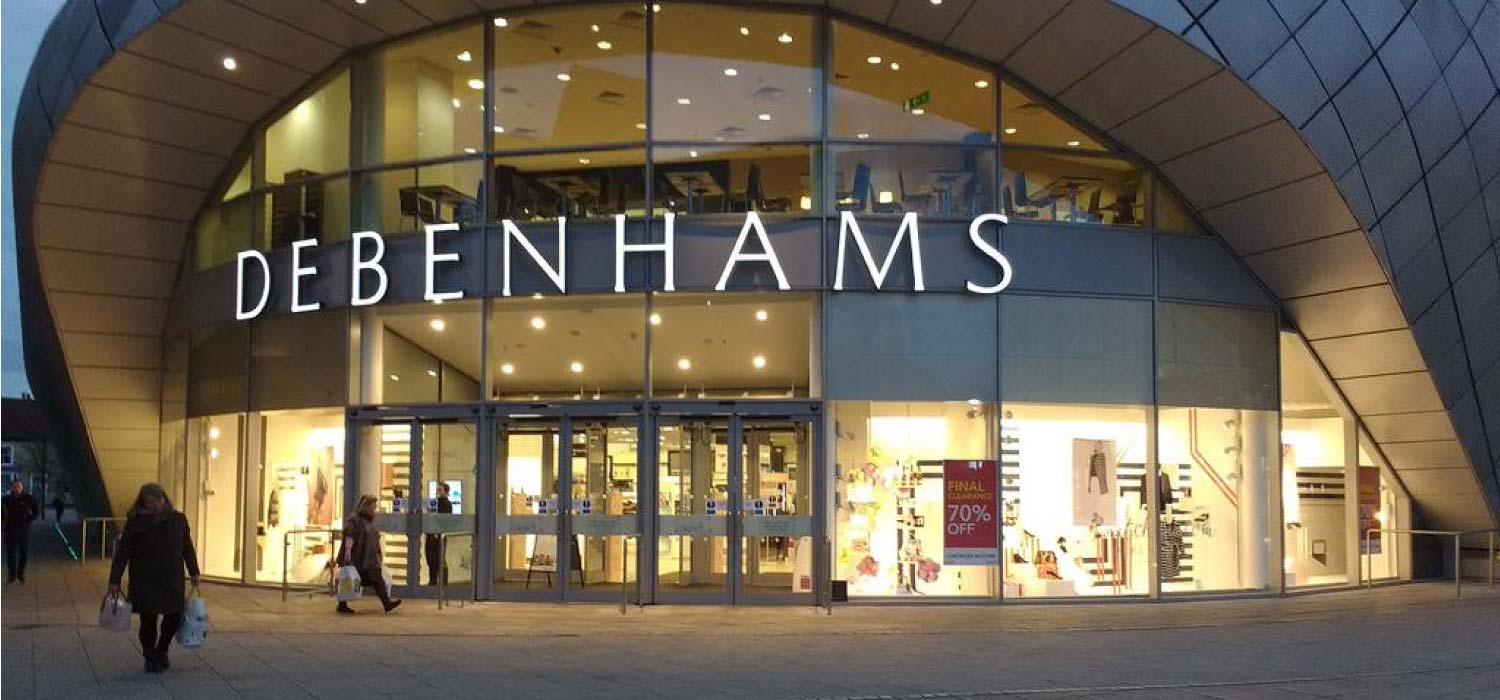 With 15 international franchise partners to manage and support, Debenhams turned to Concrete to improve how it shared marketing assets and operational content.
First established more than two hundred years ago in London, Debenhams is today a multinational retailer operating across more than 20 countries.
Its international business now spans 58 stores, operated under license via 15 franchise partners, and supported by the retailer's head office team in London.
"Our franchise partners span Europe, through the Middle East and Asia, and into Australia," explains Steve Johnson, International Store Operations Manager for Debenhams. "This means delivering a consistent Debenhams experience not only across different countries, but also across different cultures and seasons."
Like any retailer supporting an international network, Debenhams needed to make sure that its franchise partners had access to the right information at the right time. Everything from policy guidelines and operational manuals, through to marketing collaterals such as local advertising, window display imagery, in-store signage, and product shots.
Debenhams' international team had been using a combination of email, and an internally developed file sharing platform to share operational materials and marketing assets. However, the team quickly realized that it needed a better way of working that could scale with their international growth.
Concrete Publish creates a single source of truth in the cloud
As a result, Debenhams selected Concrete Publish, using it to create a retail portal to curate and share content across its international network.
Today, it's become the international team's single source of truth and used to share marketing assets (including print and digital advertising campaigns), visual merchandising content (such as signage and window displays), and company announcements.
"Not only can we be sure that franchise partners always have access to the material that they need, but Concrete Publish has helped us to build closer relationships with geographically distant partners," explains Holly Venning, International Retail Operations Coordinator at Debenhams. "We publish a weekly newsletter, announcing key focuses for the business, and showcasing new content. Feedback has been amazing, our international partners get real value from regular updates, and we can be sure that our messages aren't getting lost in a sea of email."
Teams know where to find the content they need
"As a department store, operations can be highly complex," adds Johnson. "We have multiple departments and product lines; the range is very diverse. Having a tool like Concrete Publish enables us to better control this diversity. It's simple to add new content to Concrete, create visually stunning pages, and structure it in a way that makes sense to geographically distant teams searching for content."
These same teams can then "subscribe" to content areas that are important to them, so they're always alerted to updates. And, because it's cloud-based, franchise-partner teams know that wherever they are in the world, they can easily login for immediate access to the content they need to succeed.