Engage with employees
Maximize employee retention and make your staff feel part of the organization. Make company announcements, share inspiring stories and communicate in real-time.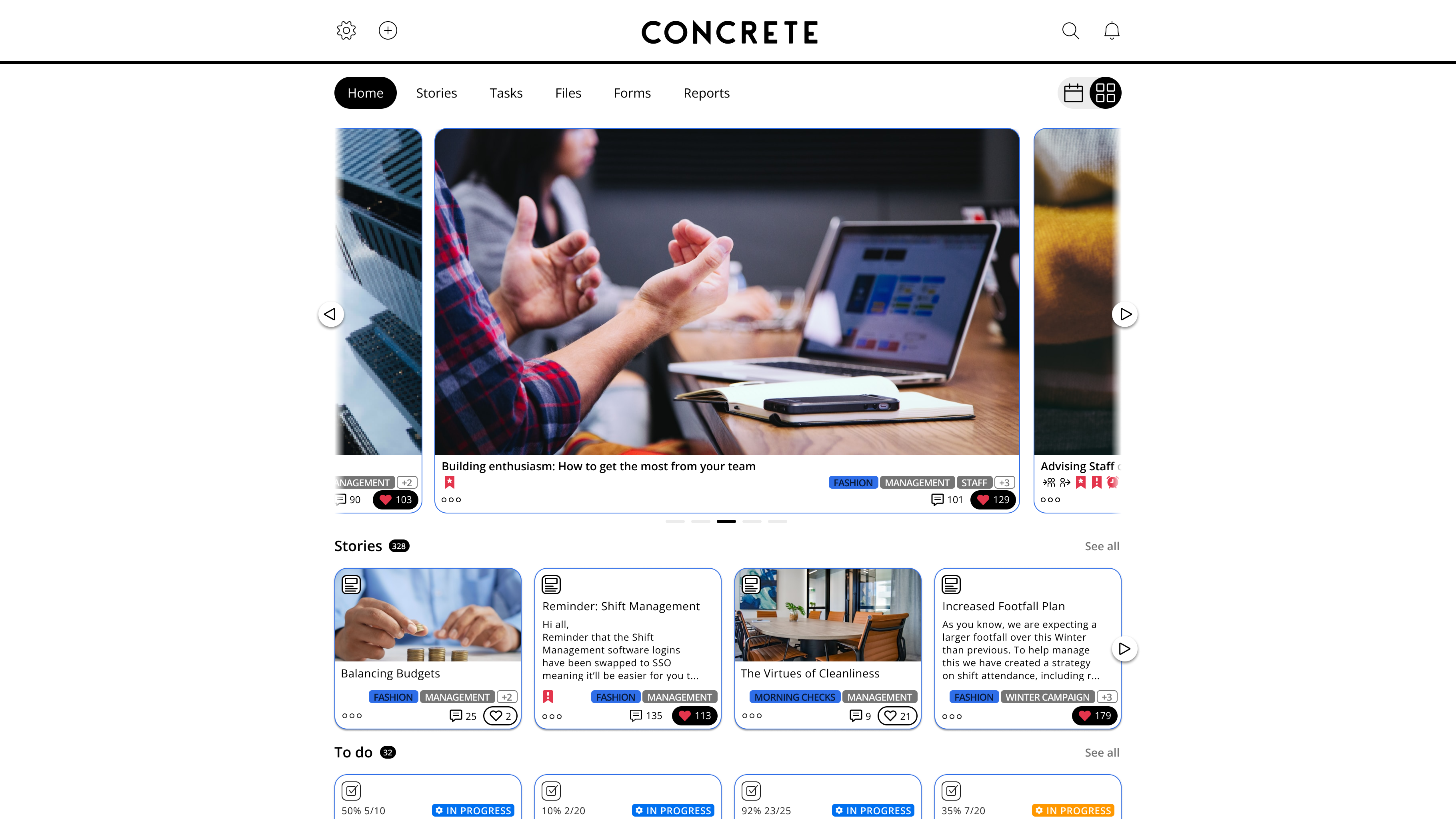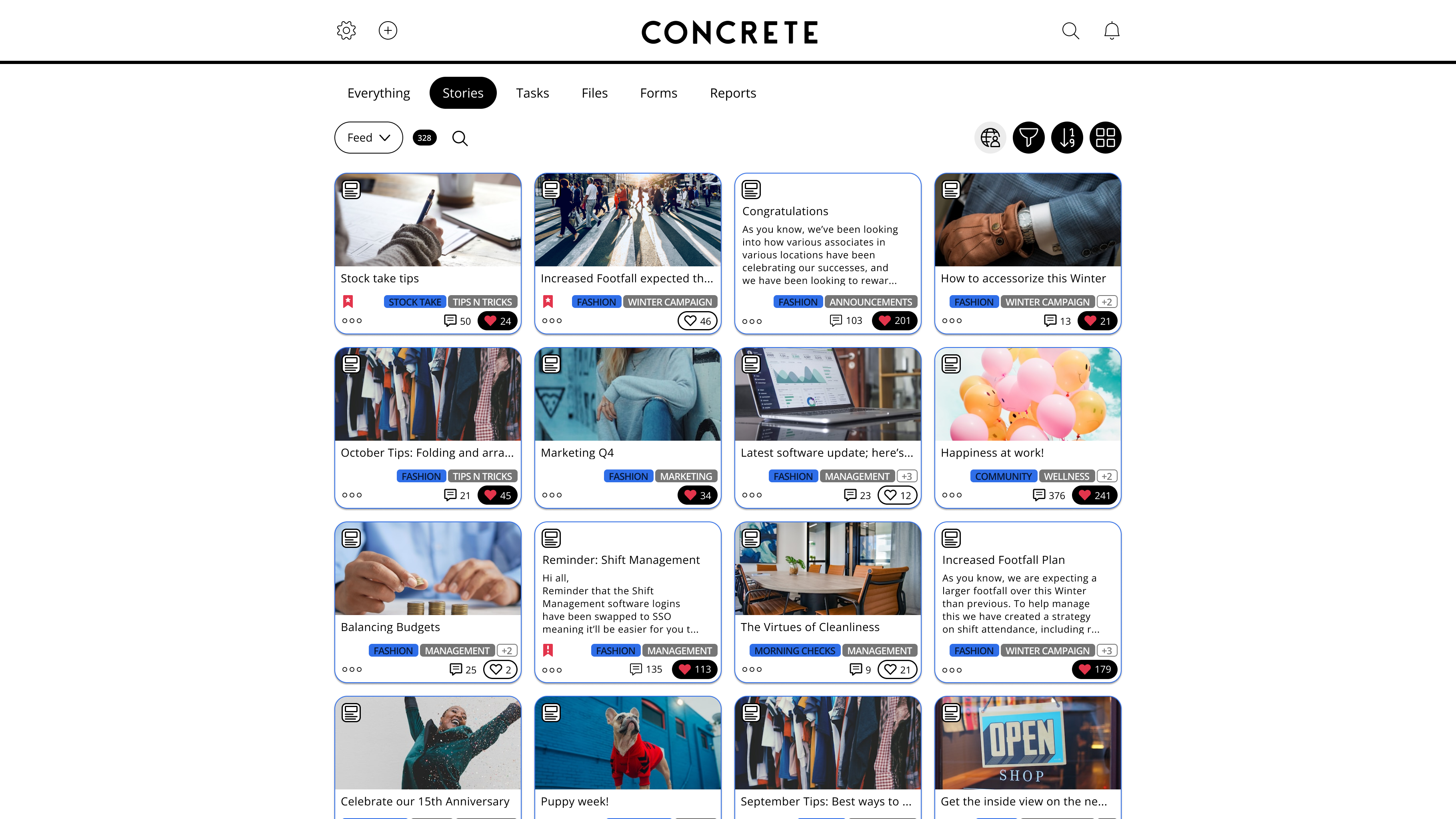 Build a community within the business
Nothing leads to more engagement than a sense of community and sharing relevant content. With Concrete you're at the right place.
Spark interest and action by storing, publishing and sharing the latest brand content, news, and vital information.
Connect on all levels by bringing store employees, field managers, and HQ teams together into one platform.
Keep a pulse on the workforce by collecting and organizing information from staff with easy access surveys and forms.
Share news and publish content
Bring your brand alive and all communication into one single place for maximum engagement.
Allow team members to belong to different groups and chat freely. With our Instagram style photo sharing and commenting, you're sure to engage with all age groups.
Easily share news and content to specific users and groups in our intuitive content management system.
Track engagement stats and encourage conversation and feedback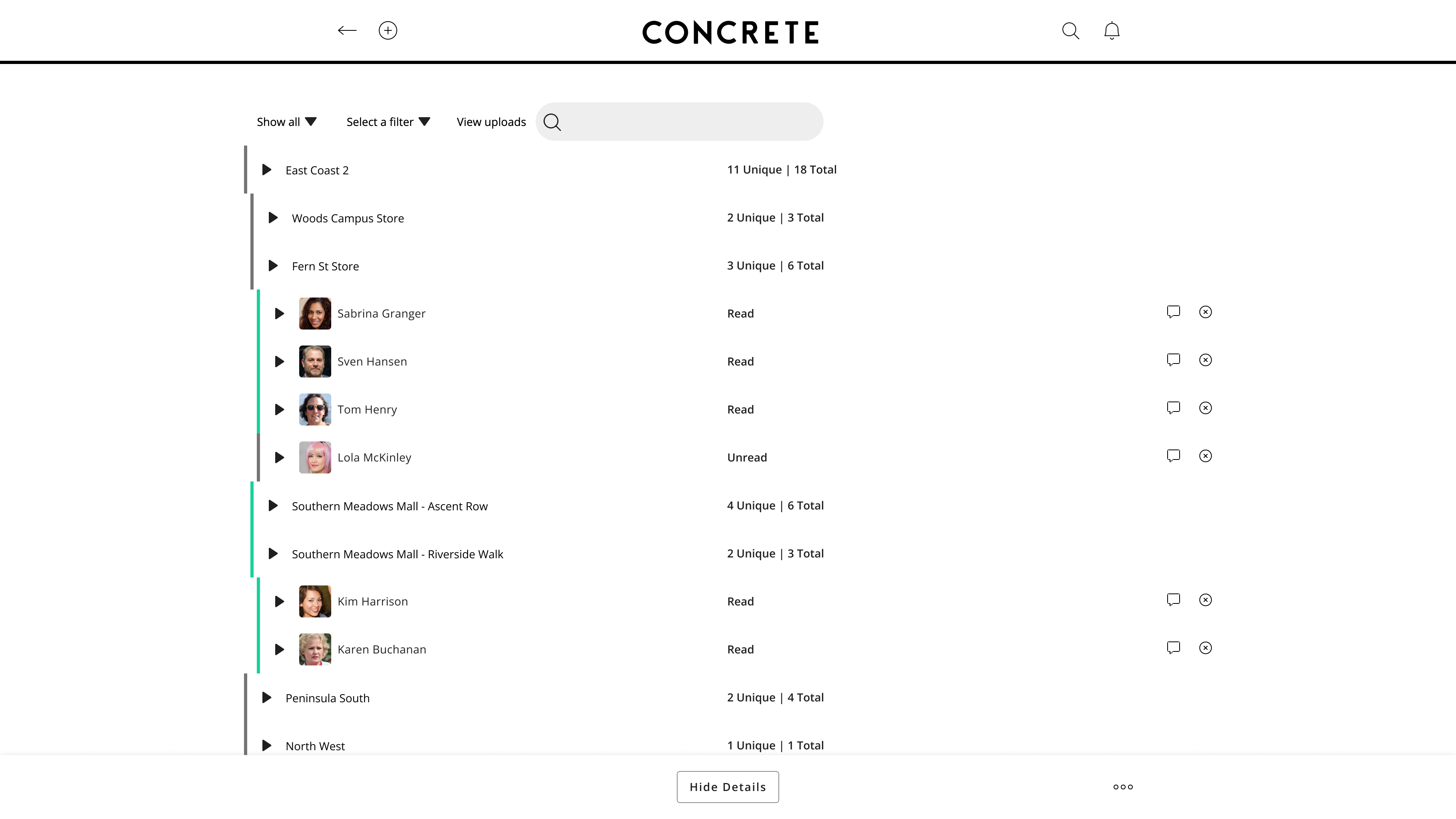 Monsoon
"Concrete has changed the way we work as a business, and has saved on costs and admin time."
Learn how Monsoon Accessorize kept all of its 660 international stores aligned with the brand.